Twitter, Facebook, Instagram, and LinkedIn offer a wide range of advertising options, including clicks, awareness, followers, and app installs.
Facebook Advertising
The Facebook advertisement offers many options to reach and locate your target audience. The companies continuously update their platform to include new target options and features.
Facebook paid advertisement is one of the best platforms; take advantage of the Audience Network. As a result, Facebook will feature your Ad to the lowest cost and most relevant audience.
Also, you can create your campaign where you will get 'Optimization for Ad Delivery. Here you choose your goal, and Facebook Ads optimize your ad delivery to fulfill that goal.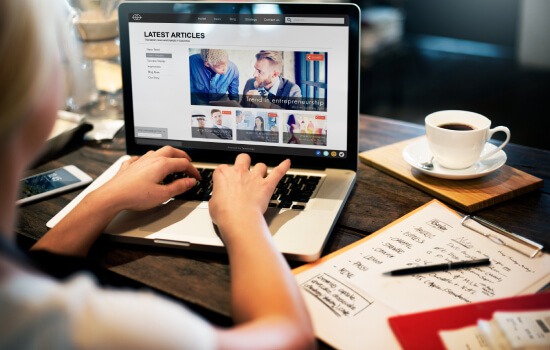 Instagram Advertising
Facebook owns Instagram; it's no surprise that Instagram advertisements support three categories of campaign goals: conversion, awareness, and consideration. When it comes to audience consideration, Instagram is the home of millennials. It has a lot of Gen Xers and Generation Z who use the platform as well.
You can build every type of content either on Instagram stories or Instagram feed. Placing ads on IG TV provides specific ways of reaching your audience.
LinkedIn Advertising
Unlike Twitter and Facebook, budgeting and targeting options on LinkedIn Ads are relatively simple. Most individuals use LinkedIn to associate with other professionals and manage their professional profiles; thus, they are goal-oriented and business-focused. LinkedIn paid advertisement costs are apparent with the daily budget, total budget, and bids. However, it's a little expensive to engage your audience on the platform.
You can use LinkedIn Sponsored In Mail to send emails to your potential clients. These emails are only delivered to those active on LinkedIn to ensure your message gets easily noticed.
Twitter Paid Advertising
Twitter advertisement comprises an objective-based campaign designed for different business goals such as clicks, followers, awareness, engagements, and in-stream video views. Twitter advertising has no minimum spend.
You can decide the amount you want to spend for engaging followers or having a click on your website. On the contrary, you can opt for an automatic bidding bot, which will estimate the best cost according to your goals and budget.
In conclusion, advertising on Twitter, Facebook, and LinkedIn can assist your business to grow followers, increase traffic, and lead conversion.